Take Payroll Off Your To-Do List with PEOPLE
Alleviate the time-consuming task of managing your payroll with PEOPLE. Headquartered in Tampa, Florida and with offices in Atlanta, Georgia, and Chicago, Illinois, PEOPLE provides small business payroll outsourcing with dedication, efficiency, and expertise. You'll enjoy the personalized service you receive from our team because client satisfaction is our number one goal.
Why Consider Outsourcing Payroll?

Whether you have two employees or two hundred, you can benefit from payroll processing services to save time every month and ensure that you stay ahead of important tax filing requirements. You'll also remove other payroll headaches when we handle critical tasks like: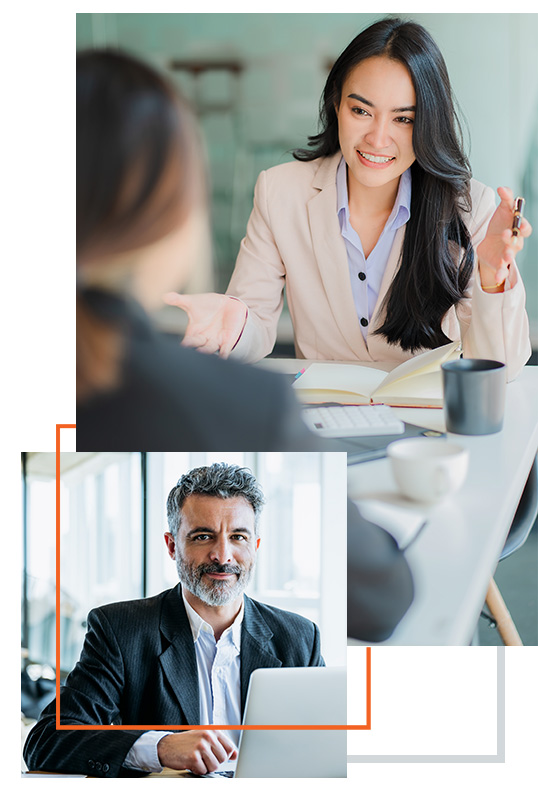 Remain Compliant with Changing Rules

As a business owner you're an expert in your field. Chances are this expertise doesn't extend to government reporting regulations. That's ok. PEOPLE has payroll specialists ready to help you. You'll have peace of mind knowing we're on top of ever-changing state, federal, and Affordable Care Act (ACA) regulations. PEOPLE's team of experts will assist in mitigating your payroll and payroll tax-related risk.
We're here to help you simplify the complexity of payroll.

Are you ready to free up your schedule to focus on growing your business without worrying about tax and regulatory guidelines? No problem. Leave the hard work to us.
Learn more about how our payroll services can save you time and expenses.
PEOPLE Payroll Services
Frequently Asked Questions